An administrator can register to external accounts that can then be used by applications. Account types include Google service accounts, Apple App Store Connect accounts and ePOS-compatible printers. A count of external accounts that have been configured is displayed. For example, the service count can indicate how many App Store Connect accounts are configured for publishing apps to the Apple App Store.
External Accounts
An Administrator can add accounts they wish to expose to applications. An account is added in three ways:
Google Service-account
Simple Credentials
SSH Public Key Credentials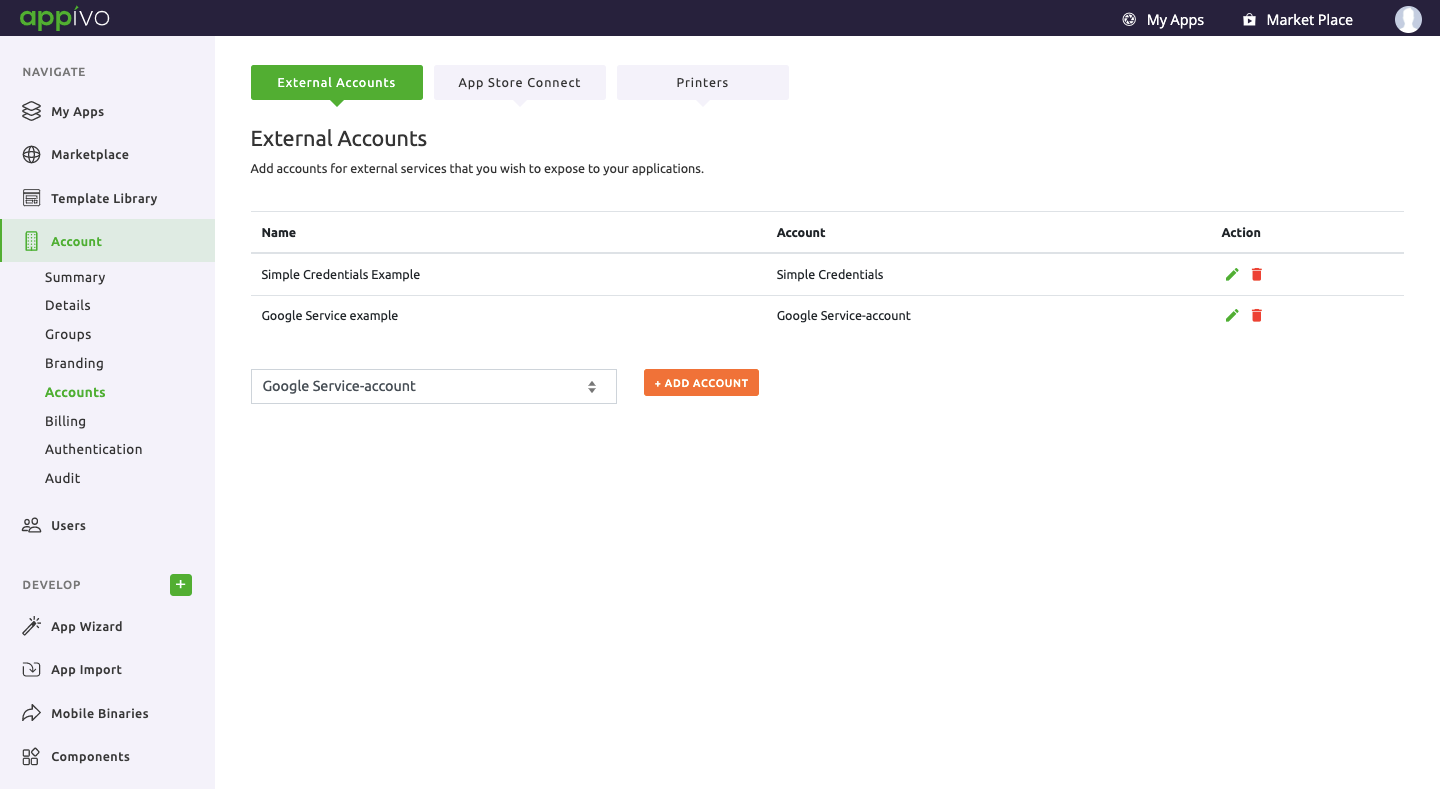 App Store Connect
App Store Connect is the platform that provides app developers the ability to publish and track their app's performance. An administrator must first configure one or more App Store Connect accounts before any iOS apps are published to the Apple App Store. The App Store Connect service is part of the Apple developer program https://developer.apple.com/programs/.
For more information refer to the App Publishing Guide.