Two Factor Authentication (2FA) works as a second authentication mechanism in addition to your password. It is an extra layer of authentication that requires access to a specially configured app on your mobile phone in addition to your regular Appivo login credentials.
Follow the steps below to enable 2FA for your account:
On your mobile device, install the free Google Authenticator app from Google Play (Android) or the Apple App Store (iPhone).
Log in to your Appivo account and select Edit Profile from the top-right profile menu.
On the General tab, find the Authentication Settings section and click the Set Up Two Factor Authentication button.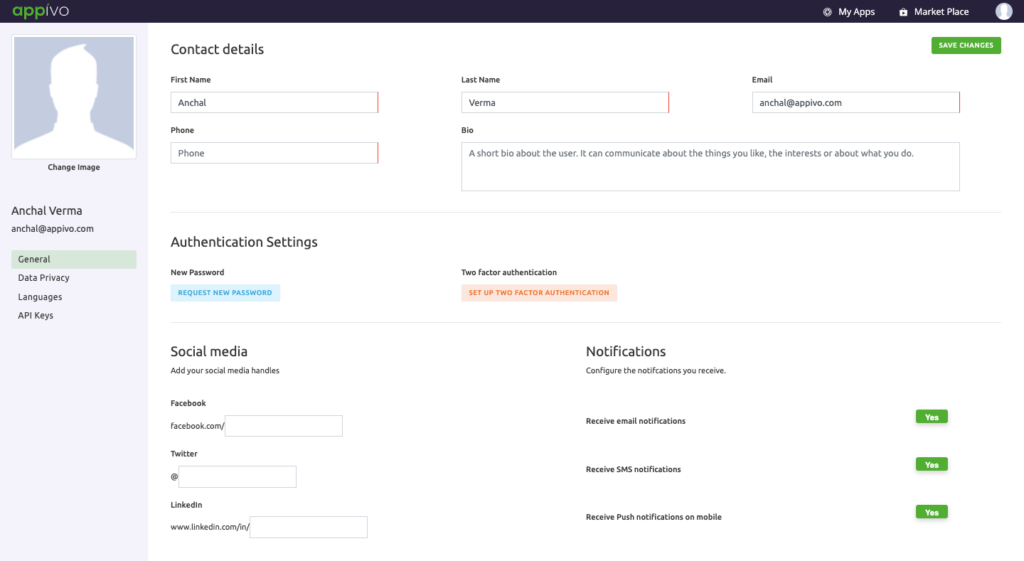 Click the Generate QR Code button.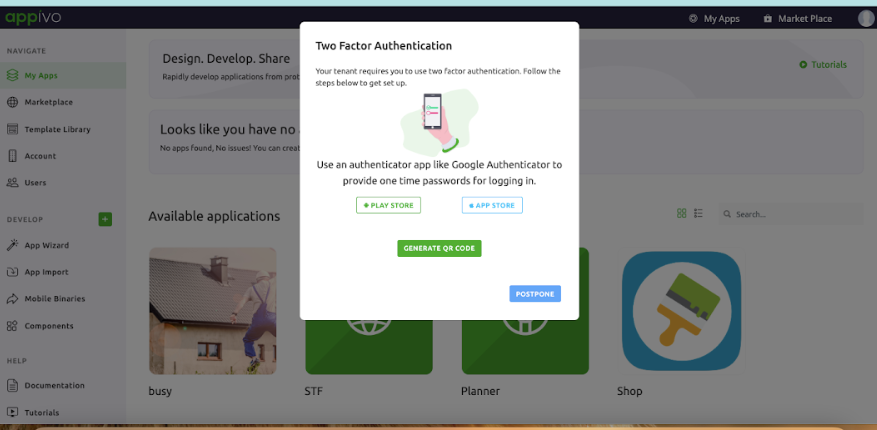 Using the Google Authenticator app on your mobile device, scan the QR Code.
Using the new entry in the Google Authenticator app, enter the six-digit one-time code to confirm the configuration.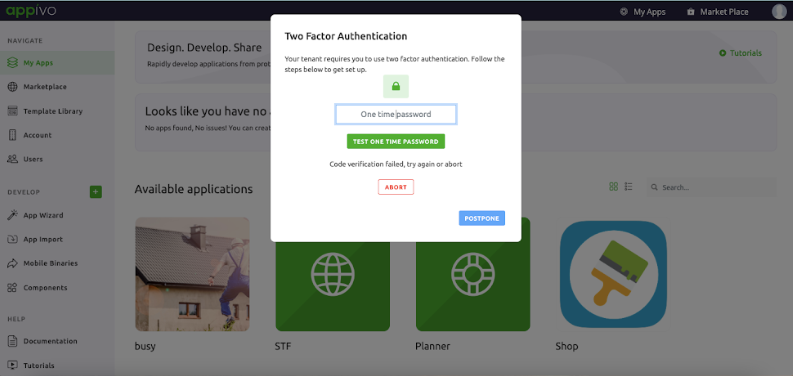 Your account is now secured with 2FA and ready to use. Now when logging into Appivo, you'll need to enter your username and password, and a six-digit, one-time code generated by the Google Authenticator app.
Note: If you lose access to the Google Authenticator app or your device, contact your administrator to reset or disable 2FA for your account.